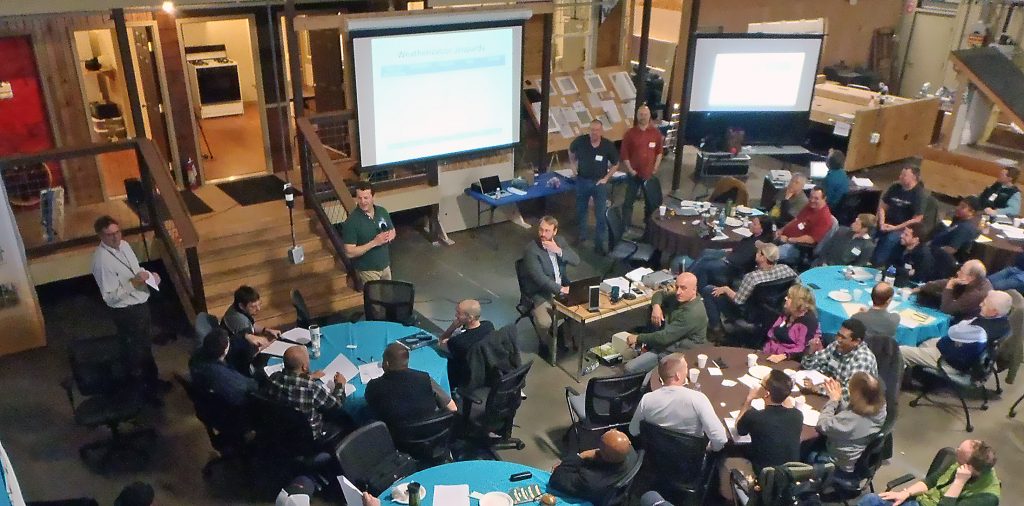 Meetings or Conferences
Need a space for a meeting or conference? Training session or retreat? Workshop or event? Our space and equipment can help you make it a success.
5,000 sq. ft. state-of-the-art weatherization learning lab for hands-on, interactive and high-comprehension training
two-story construction training house with contemporary and historic framing methods, transparent wall and roof panels to highlight construction and insulation materials, air sealing and roof vent installation methods
fully functioning gas combustion and electric appliances
mobile training equipment for quick customization to your group's needs
small / large classrooms seat up to 12 / 24 people in any configuration
computer stations for student testing
video screens, HD cameras to allow remote conferencing and distance learning with training centers across the U.S.
wireless Internet
all office and meeting supplies: speaker phones, projectors, white boards, flip charts and supplies, etc.
fully stocked kitchen, complimentary coffee and tea
Diagnostic Testing Equipment Rentals
Minneapolis or Retrotec Blower Door $125/day
Includes all components to set up and run a blower door. (Frame, curtain, power cord, fan, manometer, hoses, probes, pressure pan)
Insulation Machine $125/day
Includes Insulmax 2000 insulation blower, power cords, corded remote, reducers, connectors, clamps and hoses (2-1/2" hoses @ 200' and wall insulation hose set-up).
Fluke Infrared Thermal Imager $225/day
Easy identification and reporting of problems with IR-Fusion® Technology in both camera and software. Combines visible image with IR image, full screen or picture-in picture views.
Please note that shipping is not available. Rental equipment is pick-up only.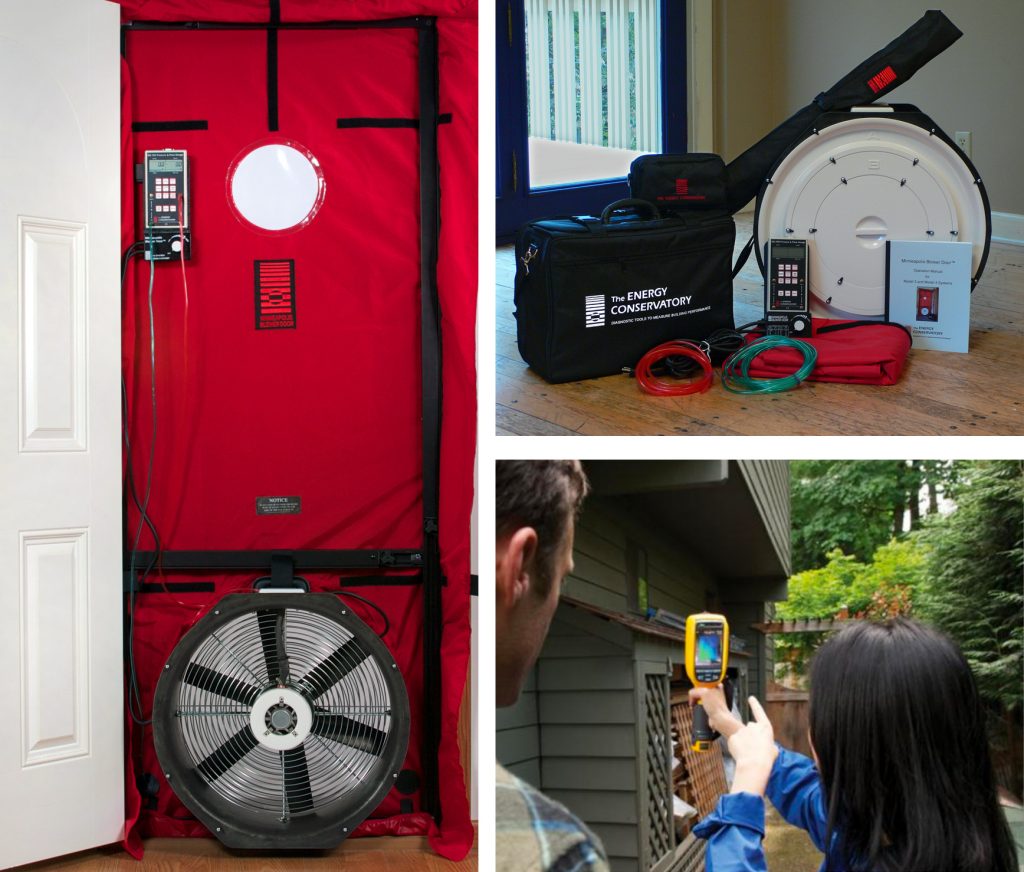 The BPC training facility is close to I-5, and just four miles from Bellingham International Airport and from downtown Bellingham. We have ample free parking and multiple hotel options within a 5- to 10-minute drive. Offer participants plenty of down-time to explore the mountains, forests, endless trails and pristine bay that surround our facility. Many will want to combine your event with a mini-vacation!
HVAC contractors
paint contractors
board retreats
non profits
educational groups
seminar hosts
workshop facilitators
event coordinators
dance teams/groups
cheer squads