The Building Performance Center (BPC) provides learners high quality training programs that create pathways for advancement in the field of home performance and weatherization.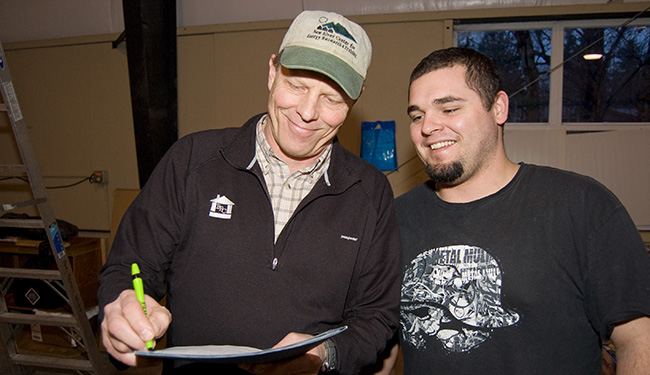 The BPC team combines experience gained from working on over 1,000 buildings with science-based, expert knowledge of building performance. We're experts in the field of weatherization and building energy conservation.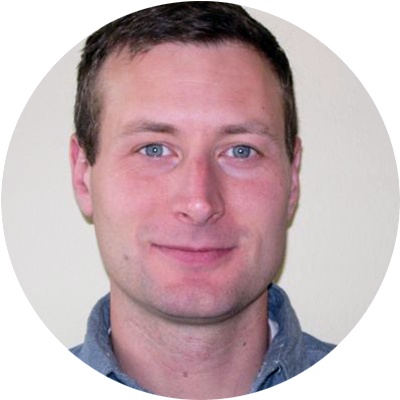 Ross Quigley, Director of Opportunity Council's Home Improvement Department, has worked in the building trades for over 15 years, and has been in weatherization for the past 10; including as a weatherization installer, energy auditor, trainer, and program manager. During his time at Opportunity Council, Ross designed and developed pilot programs for moderate-income weatherization, market-rate multifamily weatherization, and net-zero home retrofits.
Ross currently oversees Building Performance Center, the training center serving the needs of Washington State's 28 Low-Income Weatherization programs. He is a Certified Sustainable Building Advisor and a BPI certified Building Analyst and has a bachelor's degree in Visual Fine Art from Western Washington University.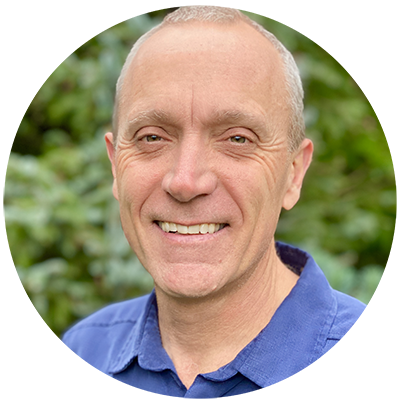 Allen has over 10 years of experience in the building industry. He started working in the field of weatherization as a weatherization technician and advanced to become an energy auditor, quality control inspector, technical trainer, then to his current position, Manager of the BPC.
His work experience has given him the opportunity to see a wide variety of weatherization and home repair projects from the assessment phase to the final inspection. This experience informs his day to day decisions as a manager and gives him great respect for the weatherization workforce and the people they serve.
In his time at Opportunity Council and the BPC Allen has participated in the development and delivery of its Weatherization Plus Health program as a project coordinator and trainer of its Healthy Homes Evaluator Course. Allen has presented at a number of regional and national conferences on topics ranging from inspector and installer, crew to contractor delivery of services, and topics involving Healthy Homes.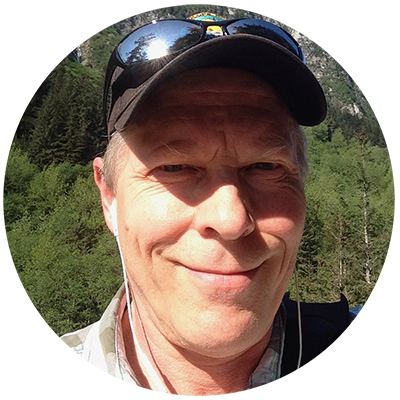 Chris Clay
Technical Training & Quality Assurance Manager
Chris's background in building and weatherization goes back to 1986. As a senior trainer, he provides expert instruction and insight for the BPC's weatherization training program, custom workshops, and national and regional conferences. He also provides technical assistance and quality assurance review for the OC's weatherization, home repair and lead hazard reduction programs.
Chris is nationally recognized for his work with weatherization technicians and managers of weatherization and energy efficiency programs.
Chris is an expert in diagnosing combustion safety problems and diagnostic testing.
Chris is a certified trainer for the EPA's lead safe renovator program.
Certifications
BPI Building Analyst Professional
EPA-Accredited Lead Risk Assessor
Refrigerant Transition & Recovery
Heating Specialist
Residential Mechanical Ventilation Installation
Presentations
Weatherization Fundamentals for QPS of British Columbia, June 2011
Air Sealing for the Affordable Comfort Inn Conference Portland, April 2011
Weatherization Trainers Workshop for ORISE, April 2011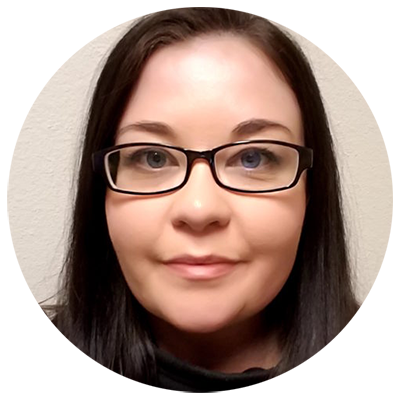 Robyn Kauppila
Administrative Assistant
Robyn has been with the OC since 2009. With a degree in Administrative Assistance, Robyn contributes strong organizational, research and computer skills to the BPC. Robyn is responsible for registration coordination, workshop logistics and information sharing among BPC training participants.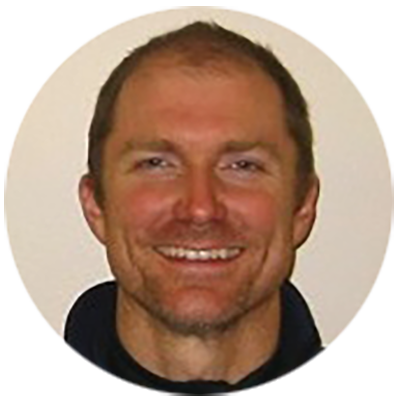 Sean Slocum
Quality Assurance Inspector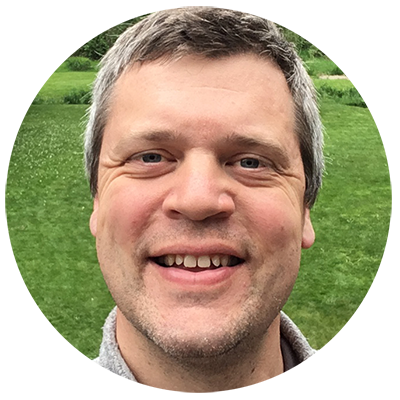 Jake Nuckolls
Quality Assurance Inspector and Technical Trainer
Jake has been involved with Weatherization and building trades for over ten years and is currently a Trainer and Inspector for the Building Performance Center in Bellingham, Washington. Jake has worked as a crew member, crew leader, project coordinator, Lead Risk Assessor, among other things.  He has presented at Energy Outwest, is a BPI certified proctor, and is thoroughly enjoying the position of Technical Trainer and QA specialist.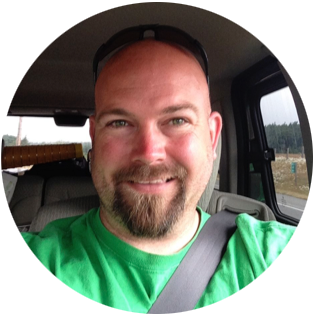 Dan Ceaser
Trainer, Opportunity Council Island County Programs Coordinator
Dan has worked in the field of weatherization since 2000. He currently performs weatherization assessments and coordinates projects for the Opportunity Council. His experience over the years includes work as a weatherization technician, Crew Lead, BPC trainer, CEC energy auditor, programs coordinator, and he enjoys just being out with the guys in the field. Dan is a senior trainer for the Building Performance Center.
Walter Fogg
Project coordinator
Walter's varied background in the building trades combines auditing, marketing, and design. His journey started in Vermont working for a home performance contractor as an energy auditor, estimator, and marketing manager. After switching coasts, he joined Opportunity Council as a project coordinator and assists the Building Performance Center with on-line and print content management and design. He is a BPI certified Building Analyst and has a bachelor's degree from the University of Massachusetts and a graduate certificate in open source web development from Marlboro College.
Sign-Up for the Building Performance Center Newsletter